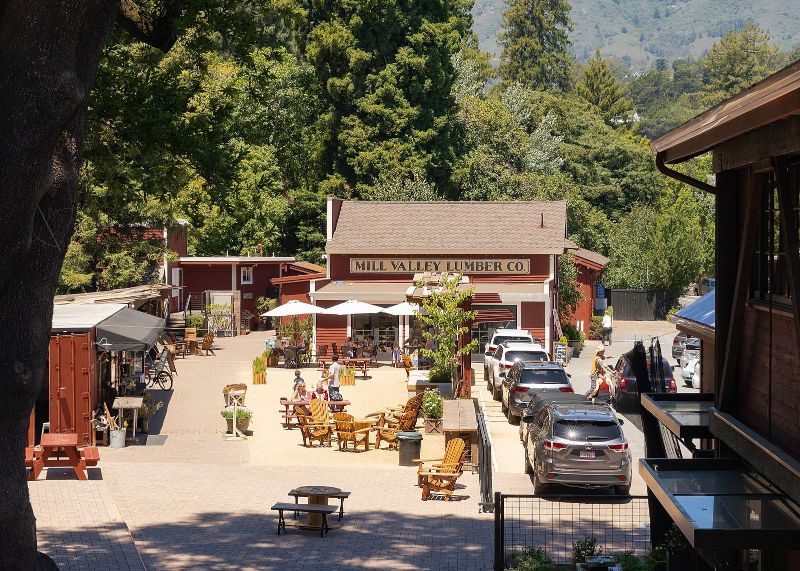 Welcome to Mill Valley
Lifestyle
Family friendly Mill Valley is all about schools and sports. Outdoor lovers' paradise surrounding by renown trails through the mountains, to the beach with mountain top vistas of the Bay. Hiking trails a plenty. Mountain biking originated at Mount Tamalpais so there is a lot of community pride here for the sport.
Landscape
The terrain varies as do the people. Families aplenty with hidden celebrity homes line the lanes of this hillside community. There is a vast difference of the neighborhood from Sycamore Park flats where walking and biking to schools is a breeze to tree top Mill Valley homes perched high above the hills.
Architecture
Nestled at the foot of Mt. Tam, homes in the Marin County city range from 500 square-foot hunter's cabins to multimillion-dollar mansions tucked away on winding, narrow lanes under the redwoods.
Essentials
The Lumberyard has evolved to become a weekend hot spot with bespoke boutiques and popular eateries. The downtown Depot is a buzz with moms pushing strollers, kids on tricycles, and teenagers aplenty in the open-air plaza. The sunny town center is also a jumping-off spot for hikers and mountain bikers heading up the slopes of Mt. Tam. Restaurants galore and nightlife aplenty. Mill Valley is home to Sweetwater Music Hall, which hosts many well-known musical acts.
Sorry we are experiencing system issues. Please try again.