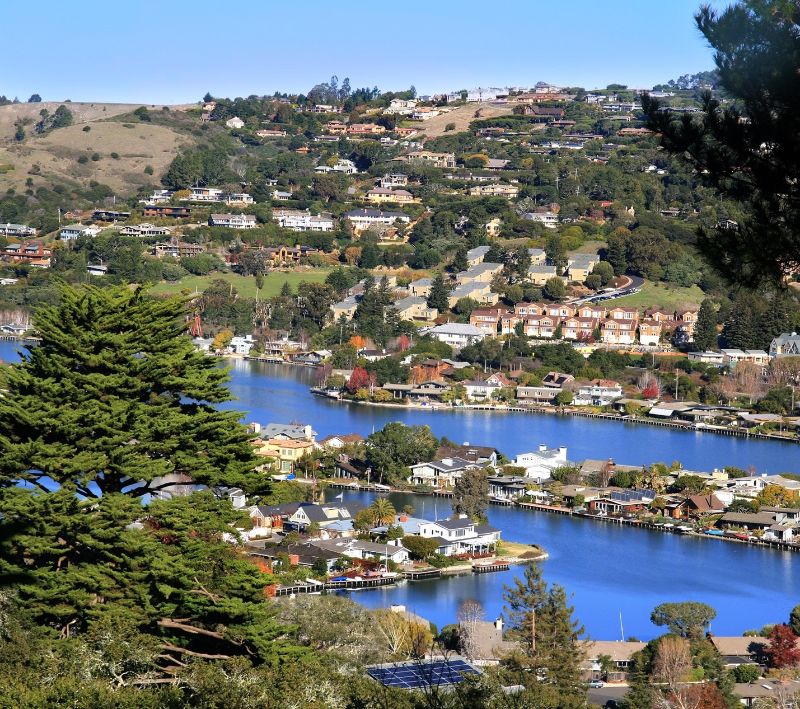 Welcome to Belvedere Island
Lifestyle
The small quiet and safe community monitors all vehicles that enter and exit the island. The hills may be tricky to navigate with the tight streets, but the views from the sprawling hillside homes more than make up for it. Waterfront activities are the reason many people move to Belvedere. Located on two former islands now filled in with causeways and separated by a private lagoon popular with kayakers, Belvedere is all about water. The San Francisco Yacht Club calls the city home.
Landscape
Enchanting hillside and lagoon front community all about views or access to the water. With waterfront vistas that rival the Cote d'Azur (and prices to match), Belvedere is one of Marin's most exclusive enclaves.
Architecture
Large, historic homes perched on hillsides with commanding views of San Francisco Bay define Belvedere, one of Marin Counties most desirable communities. Everything from historic Julia Morgan designed residences to the most sought after and popular architects and designers' latest visions brought to life.
Essentials
Downtown Tiburon is just down the hill for all essentials. Main Street is bustling with popular bay front restaurants, a caviar bar and boutiques.